Prairie Dog & Planet S - News Quirks Illustrations
For over 2 years I have worked as a contract illustrator at both of these city papers. I started with the odd cover illustration and moved up to bi-weekly editorial illustration in both the Ask Greg column and the News Quirks column.
News Quirks
Illustrations for Prairie Dog & Planet S Magazines
Maytag Jesus - February 2011

This lint tray is worthy ofLeonard 

Laura Bell created a14-by-4-foot replica of Leonardo da Vinci's "The Last Supper" out of laundrylint. Bell, of Roscommon, Michigan, said she spent 800 hours doing enoughlaundry to get the lint — buying towels of the colors she wanted and washingthem separately to get the right shades of lint — and another 200 hours toreproduce the Italian Renaissance painter's masterpiece. The effort was for anart contest with a $250,000 prize. Bell didn't win but her work
was
purchased by Ripley's Believe It OrNot.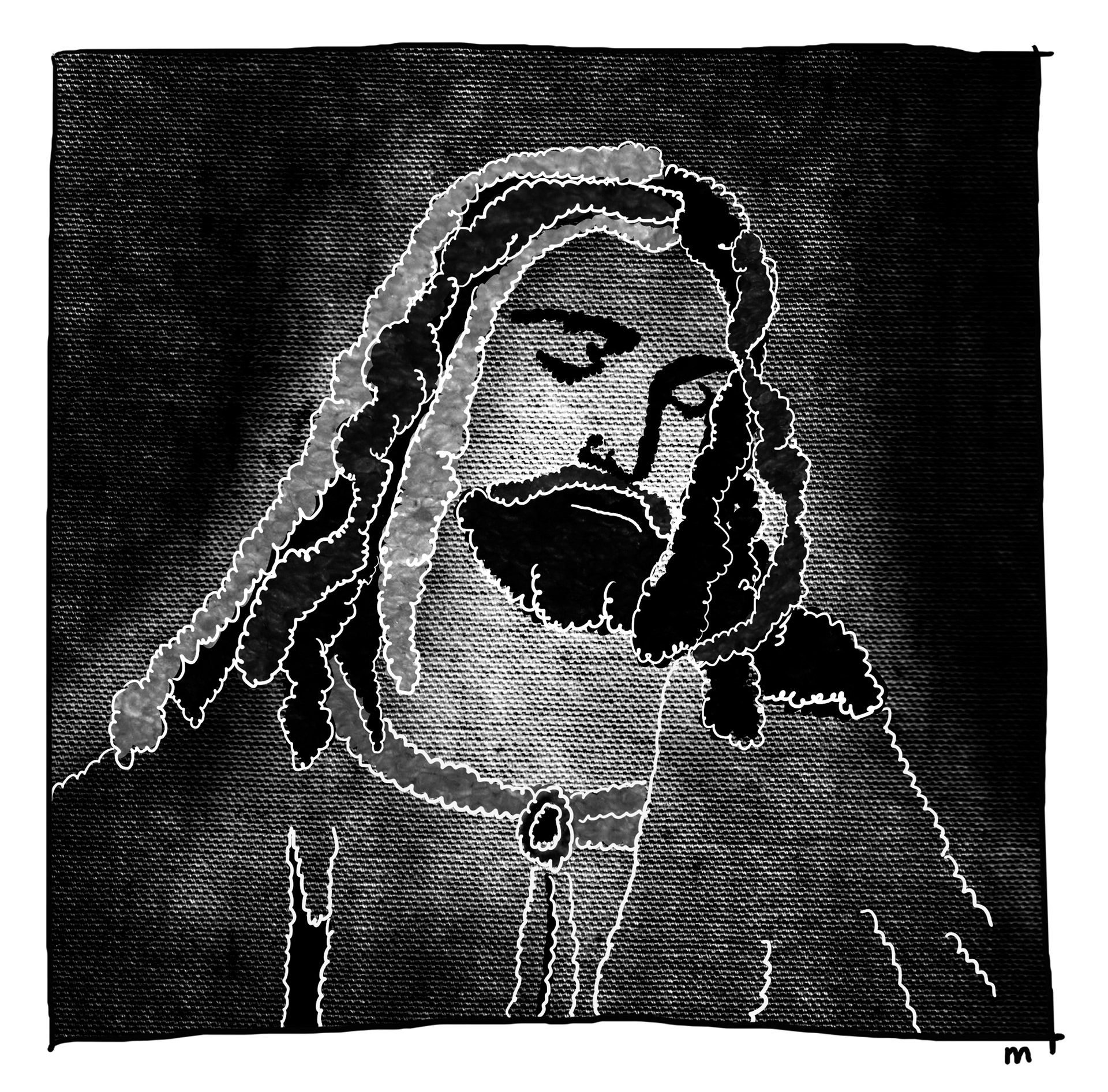 Skater fails his skull-testing question - November 2010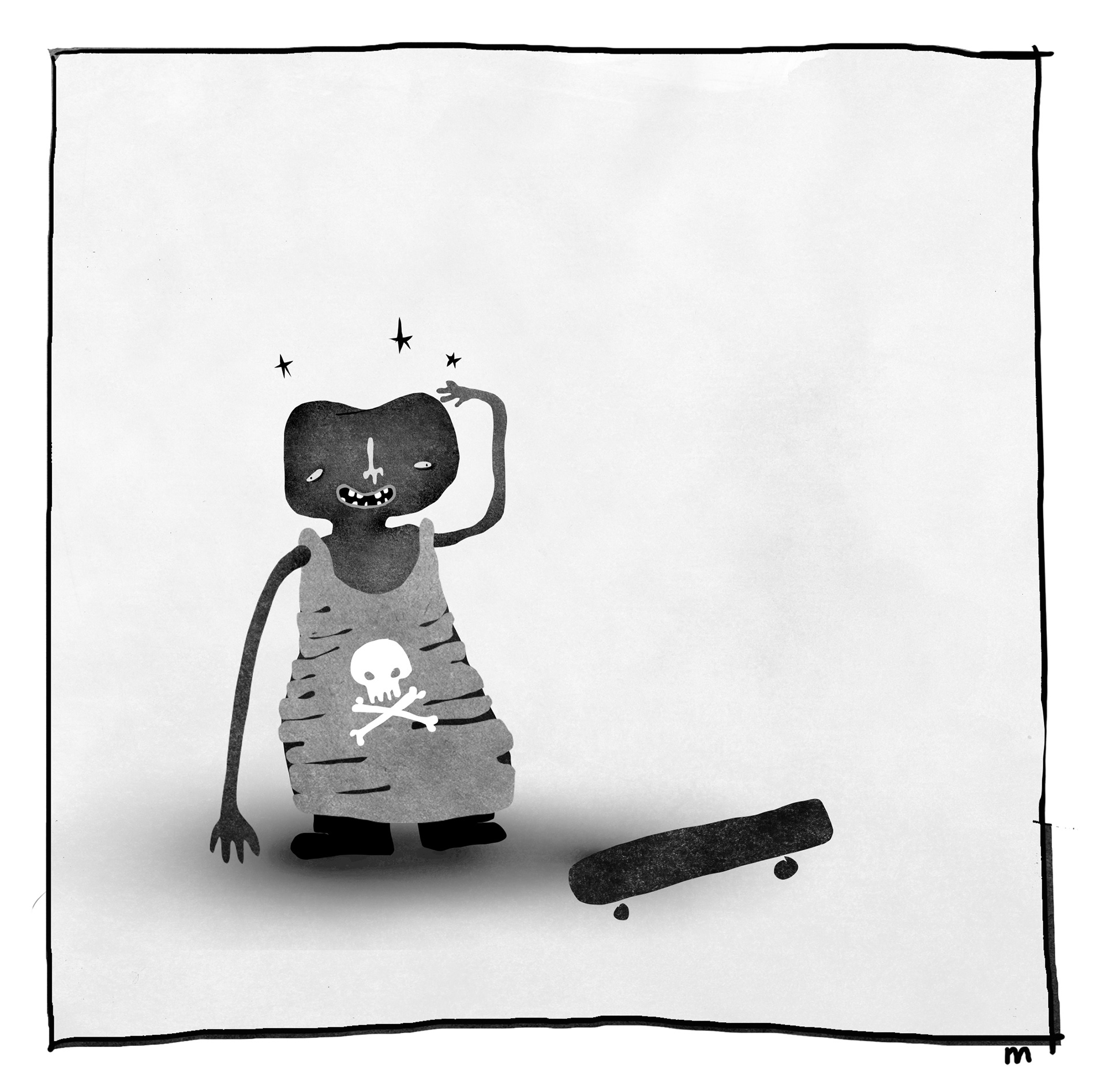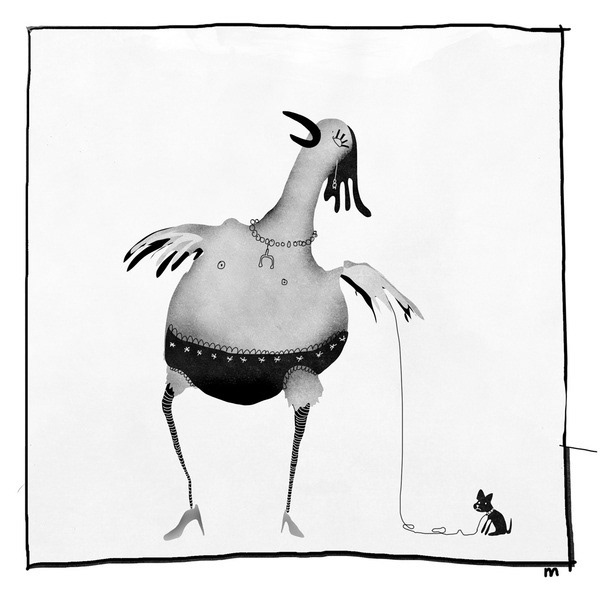 After receiving reports of a naked man walking along a New Mexico highway with his leg on fire, sheriffs deputies in Dona Ana County said Randy Malone, 47, told them he let friends set fire to his prosthetic left leg because he lost a drinking bet to them. Malone said the fire spread to his buttocks and lower back, causing such pain that he disrobed. His friends, Malone said, were driving him to the hospital but became nervous and dropped him off on the highway, where deputies found him.
But after Malones story made the news, a witness told investigators a different tale. 
The witness said Malone, at the time not on fire and still wearing pants, asked him for a ride. The witness obliged. But when Malone pulled out a crack pipe and lit up, the upset driver forced Malone from his vehicle.
Malone then put the pipe in his pocket, where it apparently set his pants and plastic leg on fire.
Authorities charged Malone with making a false report. (Las Cruces Sun-News)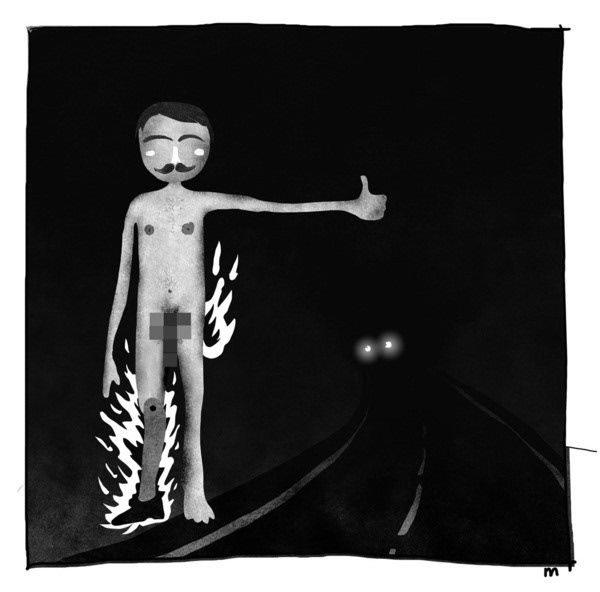 ABritish circus began offering free workshops aimed at overcoming peoples fearof clowns. A recent poll ranked coulrophobia as Britains third biggest phobia,behind spiders and needles. Paul Carpenter, who runs the sessions along withhis fellow clown partner and the ringmaster at John Lawsons Circus, explainedthat the therapy was aimed at adults, not children. Many of them have apreconceived idea of clowns as knife-wielding psychos, and theyre petrified,very frightened, Carpenter said, blaming the effect of clowns in horrormovies. Participants are taken to see clown actors in ordinary clothes andobserve them transforming into their characters, then are encouraged to dressup as clowns themselves. (News Core) 
Meanwhile,an evil clown service, launched this spring in Lucerne, Switzerland letsparents hire a psychotic-looking mime to stalk their children at birthdayparties. The clowns one and only aim is to smash a cake into the face of hisvictim, when they least expect it, during the course of seven days, said actorDominic Deville, who stars as the evil clown. He reported that kids absolutelyloved his chilling antics. (Britains Metro)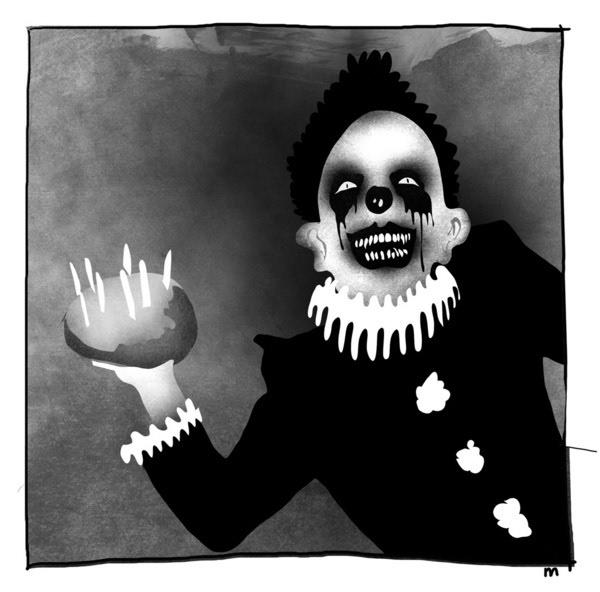 AGerman sewage-treatment plant is saving $1,200 a month by using the music ofMozart to motivate microbes to break down waste faster. We think the secret isin the vibrations of the music, which penetrate everything including thewater, the sewage and the cells, said Anton Stucki, chief operator of theTreuenbrietzen plant. It creates a certain resonance that stimulates themicrobes and helps them to work better. Stucki believes Mozart works becausethe composer managed to transpose universal laws of nature into his music.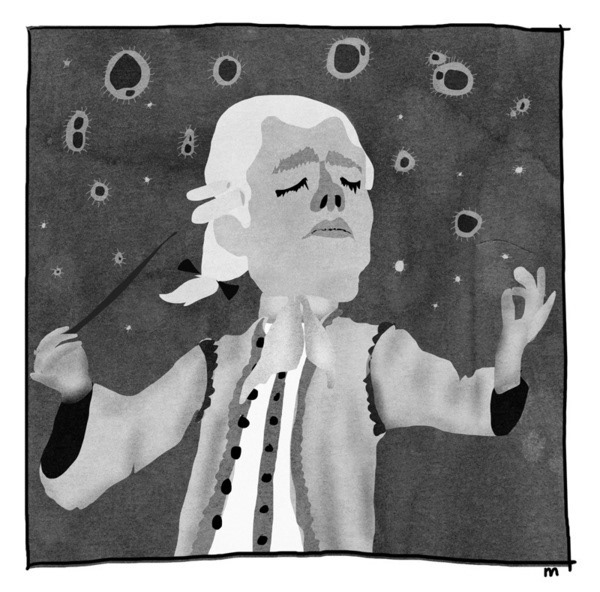 Authoritiessaid Timothy Neal, 44, and his twin 18-year-old sons beat up another man duringa drunken brawl at a bonfire in Madison County, Missouri, according tosheriffs Capt. Brad Wells. The victim had been talking about religion anddemons when the other three became upset and started whipping-up on him, saidWells, adding he didnt know what specific religious issue started the argumentbut that the demon talk prompted the beating. (St. Louis Post-Dispatch)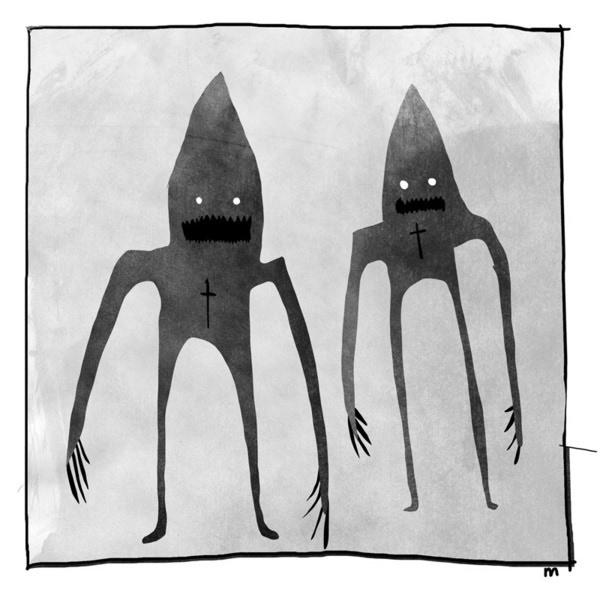 British authorities arrested two women at Liverpools John Lennon Airport for trying to board a flight to Germany with a dead man in a wheelchair wearing sunglasses. When check-in staff questioned Gitta Jarant, 66, she assured them her 91-year-old husband, Willi, was just resting and had on sunglasses because he wanted to spare passengers from looking at an unsightly eye. Told he was indeed dead, she insisted hed been alive when they arrived at the airport. The other woman, Willi Jarants stepdaughter, agreed. He was pale, Anke Anusic, 41, said, but he wasnt dead.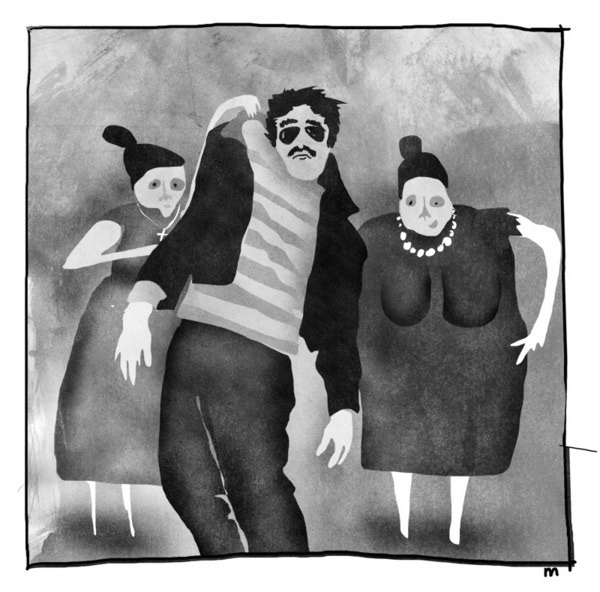 Authorities arrested Rolando Negrin, 44, a federal security screener at Miami International Airport, who they said beat up a co-worker with an expandable police baton. According to the arrest report, Negrin explained that he endured repeated mocking about the size of his genitals after his Transportation Security Administration colleagues observed his private parts on one of the airports full-body imaging machines until he could not take the jokes any more and lost his mind.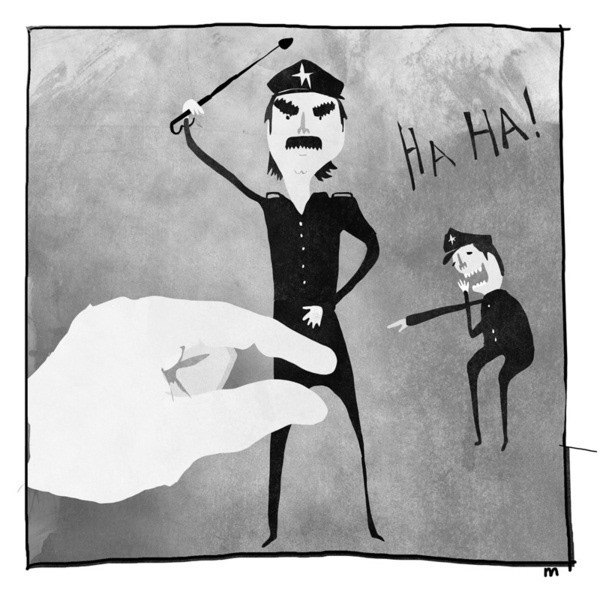 Twenty Nepali climbers embarked on a mission to remove decades-old garbage from Mount Everests death zone, the area above 26,246 feet known for its treacherous terrain, freezing temperatures and lack of oxygen. Targeting empty oxygen bottles, gas canisters, torn tents, ropes and utensils left by climbers, the Extreme Everest Expedition 2010 is the first to pick up litter from that elevation. The garbage was buried under snow in the past, expedition leader Namgyal Sherpa, 30, said. But now it has come out on the surface because of the melting snow due to global warming.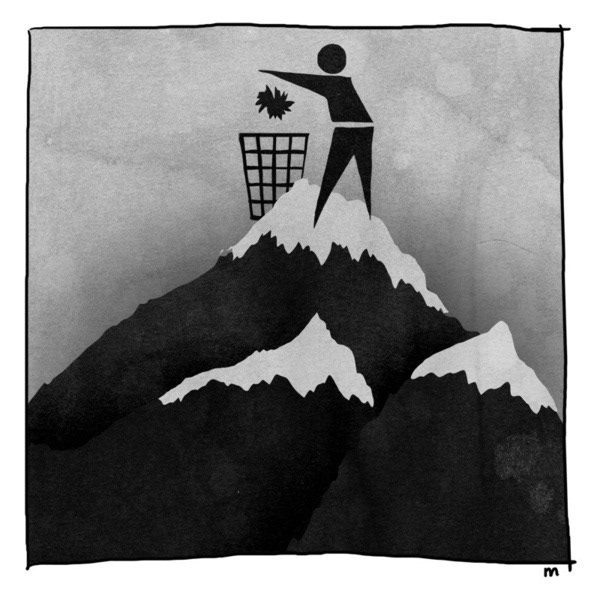 Selective braindamage might influence spiritual and religious attitudes, according to anItalian study of patients before and after surgery for brain tumours.Researchers interested in linking brain activity and spirituality focusedspecifically on the personality trait called self-transcendence (ST), which isconsidered a measure of spiritual feeling, thinking and behaviour. Theresearchers determined that damage to specific areas of the brain caused anincrease in ST. Reporting in the journal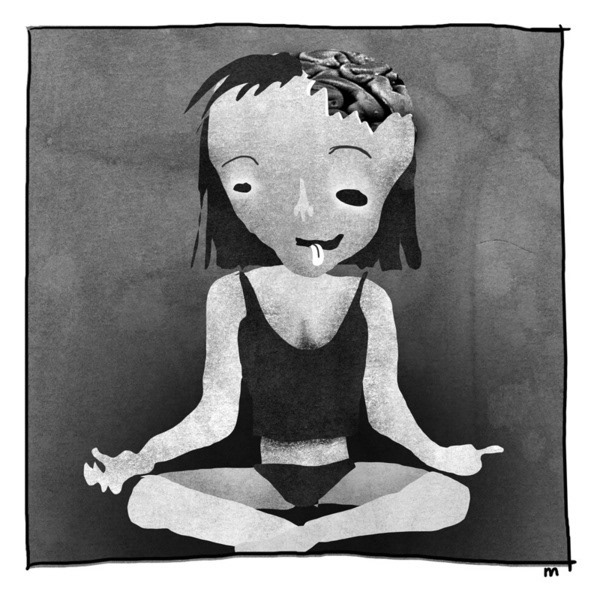 Fire department officialsinvestigating a rooftop blaze at a Houston shopping center identified the causeas an inflatable gorilla. After scorched remnants of the plastic ape were recovered,District Chief Fred Hooker said the blowup doll had deflated and landed onsome lights, sparking the fire.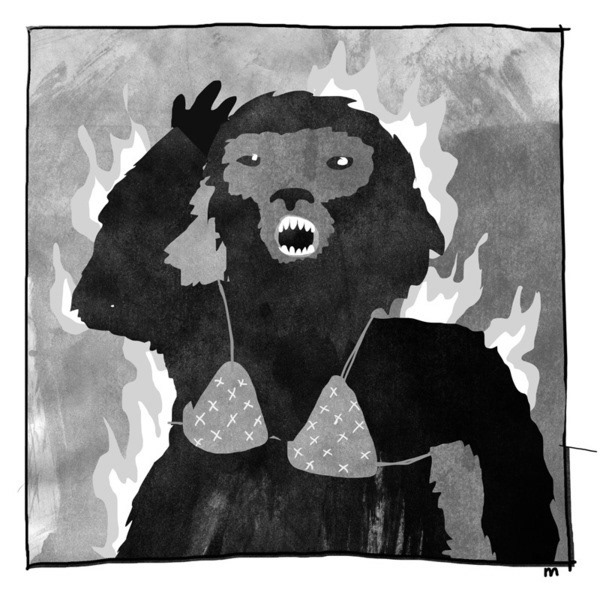 Thecompany responsible for the environmental cleanup of Hanford, Washington, used$300,000 of federal stimulus money to fund a helicopter survey of nearly 16square miles looking for radioactive rabbit poop. The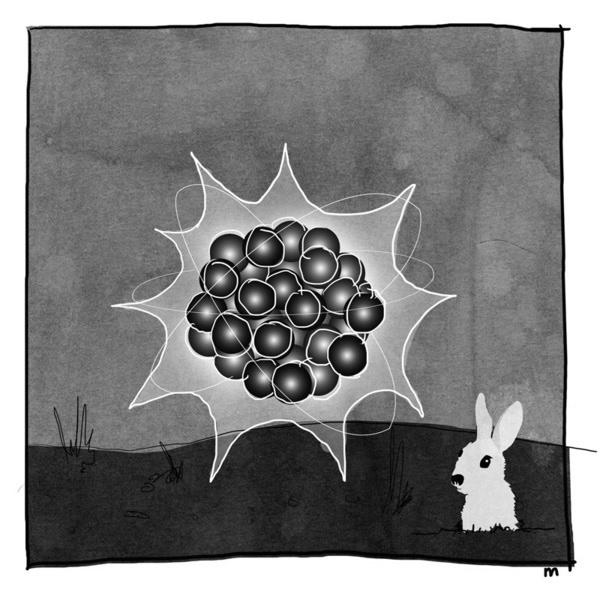 Growingdemand for chicken wings has given rise to boneless wings. Fashioned fromskinless, boneless chicken breasts the all-meat morsels have become cheaperthan actual wings. As recently as May 2008, skinless boneless breasts sold for57 cents more than wings, but in seven of the past 11 months, wholesale wingprices have topped breast prices, according to the U.S. Agriculture Department.The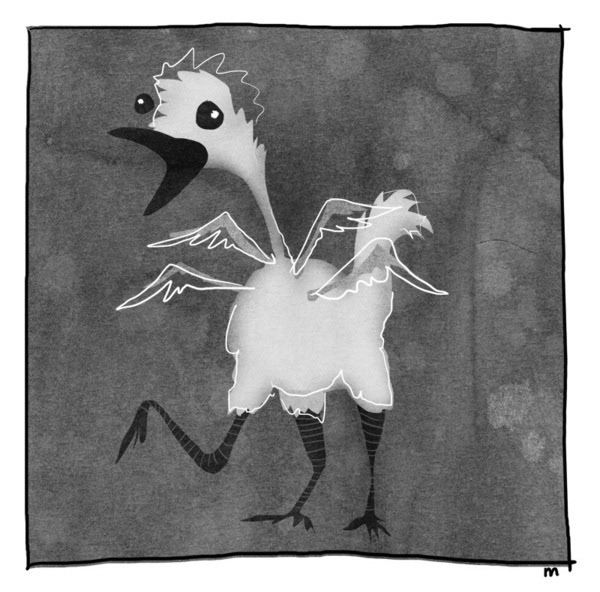 Marijuana may protect the brain from the harmful effects of binge drinking, according to researchers at the University of California San Diego. They performed brain scans on 16- to 19-year-olds in three groups: binge drinkers, binge drinkers who also smoke pot and those with very little drug or drinking experience. The study, reported in the journal Neurotoxicology and Teratology, found that subjects who drank and smoke showed less brain damage than binge drinkers and only slightly more brain damage than the control group.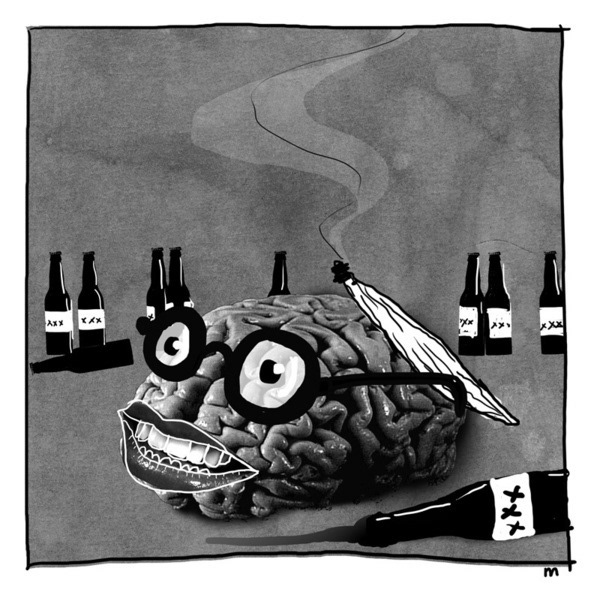 ABritish neighborhood group is discouraging trouble-making teenage boys fromhanging around underpasses and intimidating residents by aiming pink lights atthem. Tony Gelsthorpe, who chairs the Layton Burroughs Residents Associationin Mansfield, Nottinghamshire, told the